The Thomas Bond House History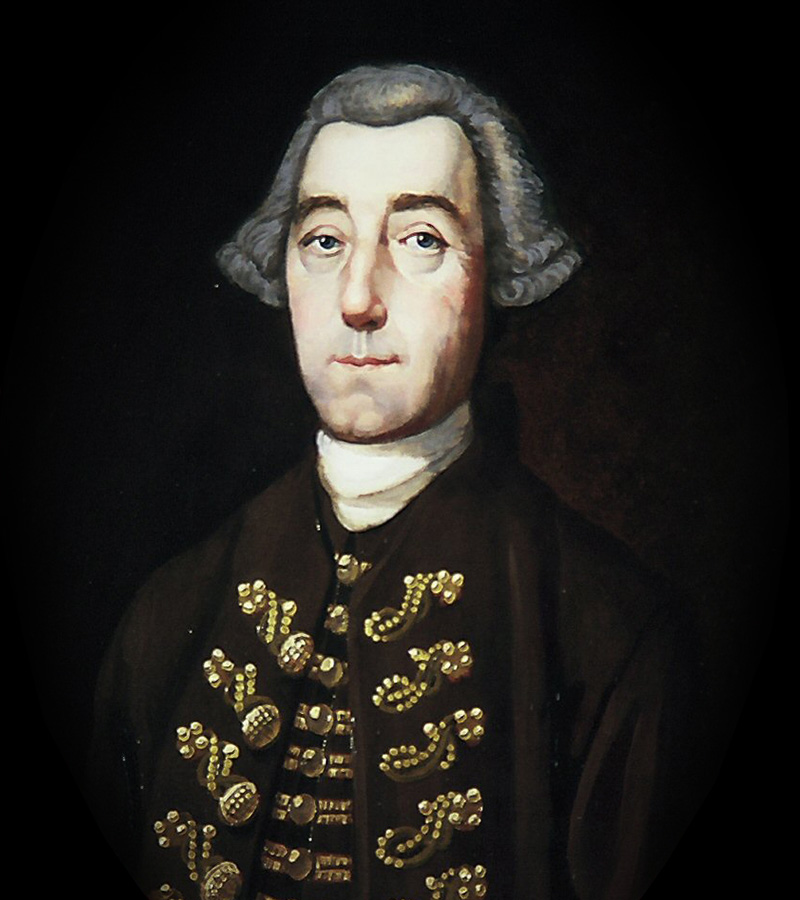 The Man
Thomas Bond (1712-1784) born in Calvert County, Maryland, celebrated Philadelphia physician and surgeon, formally trained in Europe, chiefly at Paris, who contributed significantly to the field of medical science in early America, is best known, along with his friend, Benjamin Franklin, for helping to found the Pennsylvania Hospital, the first public hospital in the United States, chartered 1751. He was a member of their first staff and served for free. He began practicing medicine in Philadelphia in 1734, later joined by his brother Phineas. Dr Bond initiated a series of clinical lectures that were, in fact, the first course in clinical methodology in the colonies. He was an excellent surgeon, with chief interest in medicine, especially its application to hygiene and epidemiology. Bond was a member of the original board of trustees of the College of Philadelphia, now University of Pennsylvania. He was also a founder of the American Philosophical Society in 1760. He also volunteered his services to the Committee of Safety in 1776 and assisted in organizing the army.
The House
Built in 1769 by Dr. Thomas Bond, the four story house is historically significant as an important example of the classical revival "Georgian" style architecture. Dr. Bond built the original part of the residence in 1769. The ionic modillion cornice at the roof line is the most elaborate high feature of the building. Additions were made in 1824 and 1840. The parlour features a Rumford fireplace. The grand stair, leading from the third floor to the garret floor, was copied by the nearby City Tavern. The "borrowed light window" on the garret floor, which allows light to get from an outside room to an inside room, is another fascinating architectural detail. The house served as a residence until 1810. Until restored as a B&B in 1988, it also served as a stocking manufactory, leather tannery, leather goods manufacturer, rag supplier, customs broker and retail shop.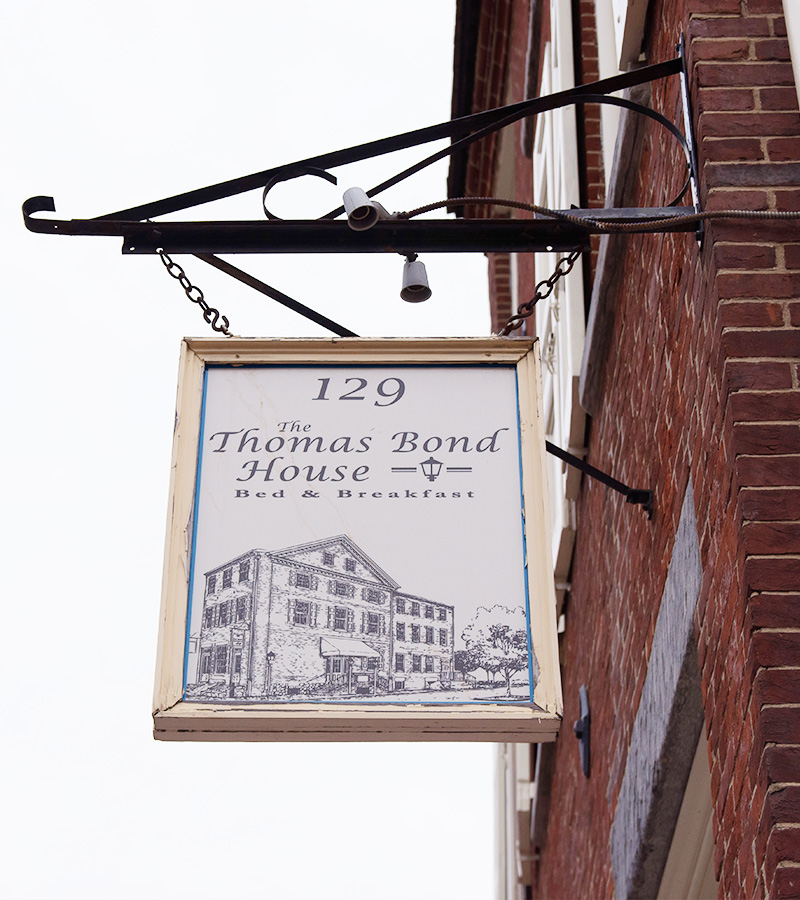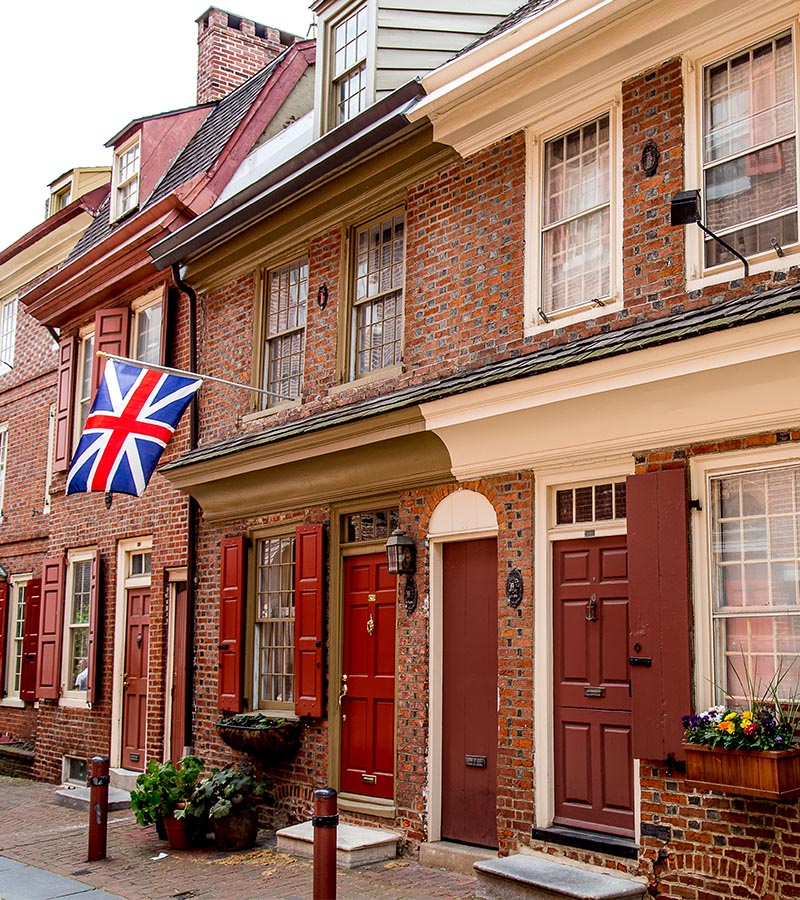 The Area
A fashionable Philadelphia residential area since William Penn rented his in-town house, the Slate Roof Home, there in 1699, South Second Street boasted a number of prominent residents over the years. Dr. Bond's contemporaries included the brewer Samuel Morris; Robert Fulton, pioneer in steam navigation; Peter Gallaudet, grandfather of the founder of Gallaudet College; Clement Biddle, George Washington's business agent in Philadelphia; John Dickenson, signer of the Constitution; David Rittenhouse, colonial astronomer; and James Logan, William Penn's secretary in the early years of the colony.
In the Heart of Old City
Book a stay in one of our 12 guest rooms. Each carefully restored and decorated with exquisite period furniture.